Portable Unit (PT-X5)
The PT-X5 GPS Tracker is the Simply Amazing!! Unlike Other GPS trackers that update in minutes, the PT-X5 UPDATES Every 10 Seconds when Traveling Over 10 mph - or Every 20 feet when walking!!
Whether you are tracking your child, an elderly parent, your teen driver or even your company vehicles, the PT-X5 is the easiest LIVE Internet GPS tracking device to use in the world.
(Ten Compelling Reasons Why You Need The PT-X5 Now...)
When You Simply Need To Know...
Do you know where your vehicle(s) and drivers locations are at any given time? When did your employees arrive at a jobsite or delivery location? What time did your employees start/end their shift? How long did they take for lunch? How long were they stopped at a particular location? If your employees take your company vehicles home, are they doing any unauthorized driving? Were your company vehicles excessively idling? If so, for how long? Are your vehicles going to places your forbid? Are your vehicles speeding?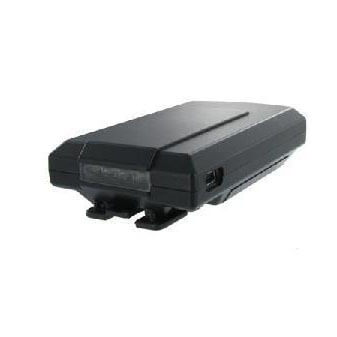 The VTX-5 Effectively Monitors & Records All Driver Activity. You Will Be Able To View Live Vehicle Data, Historical Data, As Well As Run A Number Of Key Vehicle Reports That Will Leave No Question Unanswered... If you are a business owner: This may be the most important reason why you should invest in the VTX-5. It's all about your Return On Investment. You will begin to realize the benefits of the VTX-5 immediately. Extra overtime and payroll expenses, deceptive abuse of company time, excessive wear and tear on your vehicles, as well as unecessary and uncontrollable fuel charges, Will Be Eliminated!
Recommended Uses For The VTX-5:
Business Owners - Secure, Optimize And Make Improvements To Your Company's Bottom Line
Service Companies: HVAC, Plumbing Enhance Customer Service
First Responders: Police, Paramedics, Security Companies Effecient Dispatching
Parents Of Teen Drivers
Trucking Companies - Know Precisely Where Cargo Is At All Times
Family - Keep Your Family Safe & Secure
Easy To Use Web Based System NO SOFTWARE TO INSTALL...Whether You Are Nine Or Ninety!
Immediately upon logging in to our system you will see your vehicle's current position on a satellite hybrid map. Roll your mouse to zoom in closer - Get even closer and with the push of a button (Bird's Eye View) - view in stunning high definition your vehicles position overlayed on an actual AERIAL IMAGE. Move your mouse over your vehicle and see if your vehicle's ignition is on or off, current speed, and even direction of travel.
Get All These Reports:
Standard Report/Enhanced Data Report
Start/Stop Reports - See Dates/Times/Location Duration Of Stop
Stop Start Based On Ignition Or Movement
Vapor Trail Report
State To State Mileage
Aggressive Driving
Excessive Idling
Vehicle Mileage
Vehicle Operating Report
Ignition Based Stop/Start
PTO Report
Speeding Report
Plus All These Features: State-Of-The-Art Web Based Live GPS Vehicle Tracking System. Integrated With Microsoft's Virutal Earth Mapping System. Our Complete System Will Allow You To:
How It Works:M
There are 24 Global Positioning System satellites circling the earth. The VTX-5 captures this information from up to 16 of these GPS satellites. With this data, we are able to calculate EXACT positions, speed and direction of travel. In a matter of seconds, the VTX-5 processes this information and securely streams the data wirelessly back to our web servers - where you can view it LIVE from any computer with internet access. The VTX-5 works throughout North America, South America and most countries and continents around the world. In the United States we transmit data on the AT&T Edge/3G all digital data wireless network.