Co-Pilot (X5)
NAVIGATION | LIVE TRACKING | 2-WAY MESSAGING
X5 Co-Pilot is a revolution in GPS navigation.
Get the X5 Co-Pilot today to improve your communications, make your business more efficient, and never get lost again!
X5 Co-Pilot breaks through the one-dimensional features of traditional GPS devices and meets the demands of business owners. With the X5 Co-Pilot, you can:
Guide your employees, family members, and yourself to any destination with turn-by-turn voice directions and navigation.
Simple, easy, clear GPS navigation with detailed map views.
Communicate effortlessly with drivers.
Challenged by delivery routes that are constantly changing? No problem the X5 Co-Pilot gives you 2-way messaging to notify drivers about new destinations and alternative routes.
You can even re-route drivers on the fly and let the X5 Co-Pilot guide them to their destination.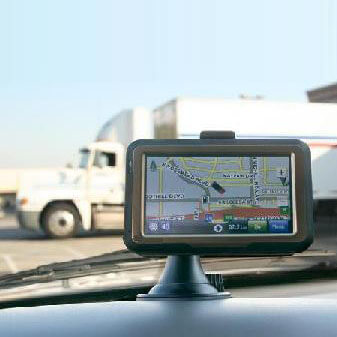 Track your device.
X5 Co-Pilot is the perfect solution to find missing, stolen, or lost vehicles.
X5 Co-Pilot updates your vehicle's position, speed, and direction every 10 seconds or 5 seconds.

Tracking can be performed anywhere in the world via X5 Co-Pilot intuitive web site interface, all you need is an Internet connection and a browser!
For fleet managers and business owners with delivery vehicles, no other GPS device compares. X5 Co-Pilot takes your efficiency to unprecedented levels as you can communicate directly with your drivers from anywhere and re-route them on the fly from our web-based control panel
WEB ACCESS TRACKING SPECIFICATIONS
The PT-X5 only powers on when it has been moved over 20 feet or travels more than 10 miles per hour, so there's no needless wasting of its battery power. Even better, the PT-X5 will give you up to 8 HOURS of operation under continuous motion! The PT-X5 even turns itself off when it is not moving!
WEB ACCESS TRACKING SPECIFICATIONS
Monitor Positions: Updated Every 10 Seconds When Speed > 5 MPH
Secure - Username/Password Required For Login
Extremely Easy To Use
Comprehensive Vehicle Reporting: Stop/Start, Idle, Speeding, Etc.
Mapping Overlay: Microsoft Virtual Earth: Satellite / Map / Hybrid / Bird's Eye View
Control Panel Messaging - Send Instant Messages To The X5 Co-Pilot
Re-Route Drivers On The Fly